Painted by A.H. Marsh Etched by C Courtry
A very poignant depiction. A H Marsh is one of the English artists who devoted themselves to the representation of pathetic subjects. The gravity of this painter's idea is always to be found in his colouring and tone, and this harmony, admirably rendered by the etcher, is one of the chief beauties of "Homeless". Therein is shown that great strength for labour is gone, and that a woman's old age is left without security or shelter after a life of privations and one might have thought she had earned at least this.
7" x 10.25" framed 16.5" x 21.5"
Late 19th Century
Homeless
£ POA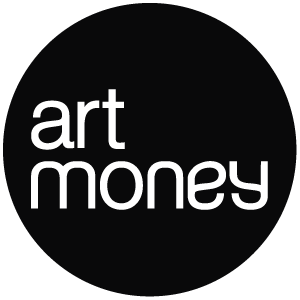 We partner with Art Money to make art more accessible.
10 payments. 10 months. No interest.
Free UK delivery
Free USA/EU delivery over £1500
Original Art Work Guarantee
Try at home
14 day return policy
The safe and timely delivery of a client's artwork is a key priority for White Court Art.
We pride ourselves on the quality of the packaging of the pictures we sell. Over 70% of our sales go to the USA. Specialist Art Insurance is included in final quote as standard.
The transport of your painting will be arranged as soon as full payment has been received and cleared. Tracking numbers will also be forwarded on to client .We endeavor to keep costs as low as possible, as a guide and dependent upon picture size courier costs are as follows:
All import duties and local taxes are the responsibility of the purchaser.
Free UK Delivery
Free EU Delivery purchases over £1500
Free USA and Canada delivery purchase over £1500
For all other regions your shipping costs are calculated at checkout
Dispatch normally within 5 working days
If for any reason you are not happy with your purchase you can return it within 14 days of receipt. This does not apply to any private commission pieces which are normally non-returnable.
In the unlikely event of damage in transit White Court Art must be informed immediately upon receipt. A full refund for the price of the work exclusive of postage and packaging costs will be made upon return. Clients are responsible for the safe return of the item in its original condition and packaging to claim a refund. We are only too happy to assist in this process and offer advice on sending the artwork back to avoid damage in transit.
With White Court Art you can have confidence in our safe and secure payment methods Payment methods.
White Court Art guarantees the authenticity of all the art work we sell giving you peace of mind for your purchase.
All the artists on our platform are fully certified.
Charles Jean Louis Courtry
Follow this artist
Receive email updates about this artists
Charles Jean Louis Courtry
1846-1897 A French nineteenth century etcher, Charles Courtry studied etching techniques in Paris under Francois Flameng and Leon Gaucherel. Courty is also known for copperplate engraving and illustration but during his career focused primarily on etchings, completing around 500. Most of them were interpretive of drawings by other artists including Jean Chardin, Thomas Couture, Mihaly Munkacsy, Francesco Guardi, Joseph Israels and Constant Troyon.