Single vase. One of two vases ever made in this design. It's handmade singulary, affected by the relationship Gio Ponti & Lucio Fontana.
The medium is ceramic and hand brushed with the sophisticated and antique technique of " Lustro", that gives iridescent color, mirror, the inside it's enamelled.
It's signed
It never went in production.
This shape 'Vaso intrecciato' was very loved by Gio, in the 30's he did it in hammered pewter with Nino Ferrari.
Gio Ponti, choose to hand brush the artifact with the "Lustro" technique because of it's iridescent metallic effect which brings lightness, which characterizes his works: as the "L'infinito Blu" and his icon diamond shape – ceramic tiles which covers all his buildings like Denver Art Museum / facede of the mall Bijenkorf Holland / Montecatini Milano etc..
1958
Vaso Incrociato, Gio Ponti 1958
£2,250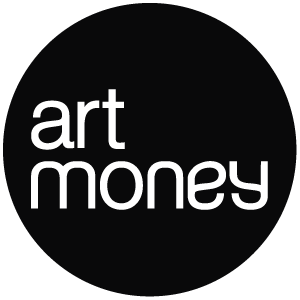 We partner with Art Money to make art more accessible.
10 payments. 10 months. No interest.
Free UK delivery
Free USA/EU delivery over £1500
Original Art Work Guarantee
Try at home
14 day return policy
The safe and timely delivery of a client's artwork is a key priority for White Court Art.
We pride ourselves on the quality of the packaging of the pictures we sell. Over 70% of our sales go to the USA. Specialist Art Insurance is included in final quote as standard.
The transport of your painting will be arranged as soon as full payment has been received and cleared. Tracking numbers will also be forwarded on to client .We endeavor to keep costs as low as possible, as a guide and dependent upon picture size courier costs are as follows:
All import duties and local taxes are the responsibility of the purchaser.
Free UK Delivery
Free EU Delivery purchases over £1500
Free USA and Canada delivery purchase over £1500
For all other regions your shipping costs are calculated at checkout
Dispatch normally within 5 working days
If for any reason you are not happy with your purchase you can return it within 14 days of receipt. This does not apply to any private commission pieces which are normally non-returnable.
In the unlikely event of damage in transit White Court Art must be informed immediately upon receipt. A full refund for the price of the work exclusive of postage and packaging costs will be made upon return. Clients are responsible for the safe return of the item in its original condition and packaging to claim a refund. We are only too happy to assist in this process and offer advice on sending the artwork back to avoid damage in transit.
With White Court Art you can have confidence in our safe and secure payment methods Payment methods.
White Court Art guarantees the authenticity of all the art work we sell giving you peace of mind for your purchase.
All the artists on our platform are fully certified.
Follow this artist
Receive email updates about this artists
Gio Ponti's 1960 masterpiece the Pirelli Tower which soars over Milan. In 1928, the prolific architect and designer founded Domus, the influential design magazine to which he would contribute for the rest of his life. Along with building projects like the elegant Villa Planchart in Caracas, Ponti designed a number of now-iconic products, including the lightweight Superleggera chair and the curvy La Pavoni coffee machine of 1948. He was an enthusiastic leader of the post-war reconstruction, and a major influence on younger designers including Alessandro Mendini and Ettore Sottsass. In 2011, his prolific and wide-ranging career was the subject of the exhibition…
Purchase Enquiry
Vaso Incrociato, Gio Ponti 1958