Signed, inscribed and dated number 27/30 1998
Originally distrbuted by Alan Cristea Gallery London
Gordon House produced many of his own prints first at Kelpra Studios, and then in his own studio, White Ink which he set up with his friend Cliff White. This studio would attract artists of the likes of Eduardo Paolozzi, Richard Hamilton and Bernard Cohen, and would cement the mediums of screen printing, etching and wood engraving in the world of fine art. Gordon House's success as a designer and print maker saw his involvement in the creation of the covers of both "Sgt. Pepper's Lonely Hearts Club Band" and the "White Album" by the Beatles.
The artist has been widely exhibited, both in group and solo shows. In 1982 the Carnegie Institute, Pittsburg held a retrospective exhibition of his graphic work which then travelled to the Brooklyn Museum, New York. Today Gordon House's work can be found in the public collections of the Tate Britain and the Victoria & Albert in London, the MoMA in New York and the National Gallery of Australia, Canberra.
1998
Set of 4 Signed Gordon House Limited Edition Etchings 27/30
£1,500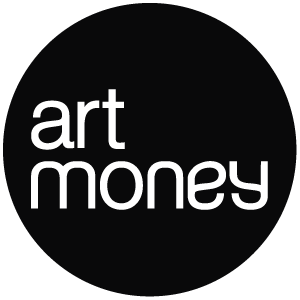 We partner with Art Money to make art more accessible.
10 payments. 10 months. No interest.
Free UK delivery
Free USA/EU delivery over £1500
Original Art Work Guarantee
Try at home
14 day return policy
The safe and timely delivery of a client's artwork is a key priority for White Court Art.
We pride ourselves on the quality of the packaging of the pictures we sell. Over 70% of our sales go to the USA. Specialist Art Insurance is included in final quote as standard.
The transport of your painting will be arranged as soon as full payment has been received and cleared. Tracking numbers will also be forwarded on to client .We endeavor to keep costs as low as possible, as a guide and dependent upon picture size courier costs are as follows:
All import duties and local taxes are the responsibility of the purchaser.
Free UK Delivery
Free EU Delivery purchases over £1500
Free USA and Canada delivery purchase over £1500
For all other regions your shipping costs are calculated at checkout
Dispatch normally within 5 working days
If for any reason you are not happy with your purchase you can return it within 14 days of receipt. This does not apply to any private commission pieces which are normally non-returnable.
In the unlikely event of damage in transit White Court Art must be informed immediately upon receipt. A full refund for the price of the work exclusive of postage and packaging costs will be made upon return. Clients are responsible for the safe return of the item in its original condition and packaging to claim a refund. We are only too happy to assist in this process and offer advice on sending the artwork back to avoid damage in transit.
With White Court Art you can have confidence in our safe and secure payment methods Payment methods.
White Court Art guarantees the authenticity of all the art work we sell giving you peace of mind for your purchase.
All the artists on our platform are fully certified.
Follow this artist
Receive email updates about this artists
Gordon House (1932-2004) was born in Pontardawe, South Wales and was well known as a printmaker, painter, and designer.  His family moved to Hertfordshire when he was young and he studied art at Luton, then St Albans, and later worked under an ecclesiastical sculptor.  He embarked on a career in the 1950s as a graphic designer and by the end of the decade was exhibiting his paintings in solo shows in London.  His reputation grew rapidly in the 1960s and in addition to his exhibited work he was commissioned to design album covers for The Beatles and later for Wings.…
Purchase Enquiry
Set of 4 Signed Gordon House Limited Edition Etchings 27/30