Softground etching with hand colouring 121 x 153 (4 3/4 x 6) on John Kollar hand-made paper, same size; printed and hand-coloured by Ken Farley at Petersburg Press Studio, New York and published by Petersburg Press, New York in an edition of 50
Inscribed 'H H' bottom centre
Cardo's Bar (red) was hand-coloured with watercolour – a green wash background – and with red oil crayon.
Well framed 14″ x 16″. Image 4.75″ x 6″
Framed 16" x 14". Image 4.75" x 6"
1979
Cardo's Bar (Red)
Sold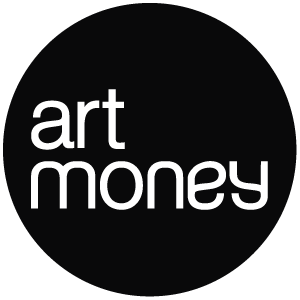 We partner with Art Money to make art more accessible.
10 payments. 10 months. No interest.
Free UK delivery
Free USA/EU delivery over £1500
Original Art Work Guarantee
Try at home
14 day return policy
The safe and timely delivery of a client's artwork is a key priority for White Court Art.
We pride ourselves on the quality of the packaging of the pictures we sell. Over 70% of our sales go to the USA. Specialist Art Insurance is included in final quote as standard.
The transport of your painting will be arranged as soon as full payment has been received and cleared. Tracking numbers will also be forwarded on to client .We endeavor to keep costs as low as possible, as a guide and dependent upon picture size courier costs are as follows:
All import duties and local taxes are the responsibility of the purchaser.
Free UK Delivery
Free EU Delivery purchases over £1500
Free USA and Canada delivery purchase over £1500
For all other regions your shipping costs are calculated at checkout
Dispatch normally within 5 working days
If for any reason you are not happy with your purchase you can return it within 14 days of receipt. This does not apply to any private commission pieces which are normally non-returnable.
In the unlikely event of damage in transit White Court Art must be informed immediately upon receipt. A full refund for the price of the work exclusive of postage and packaging costs will be made upon return. Clients are responsible for the safe return of the item in its original condition and packaging to claim a refund. We are only too happy to assist in this process and offer advice on sending the artwork back to avoid damage in transit.
With White Court Art you can have confidence in our safe and secure payment methods Payment methods.
White Court Art guarantees the authenticity of all the art work we sell giving you peace of mind for your purchase.
All the artists on our platform are fully certified.
Follow this artist
Receive email updates about this artists
Sir Gordon Howard Eliott Hodgkin (6 August 1932 – 9 March 2017) was a British painter and printmaker. His work is most often associated with abstraction.