Villanelle Рmixed media on canvas piece from Wales based artist Peter Rossiter. 
A¬†villanelle¬†is a nineteen-line poetic form.¬† "Villanelle" is a 'Äú concrete 'Äú representation of a poem the artist¬† wrote about events in 1918.
Peter has used oils,acrylic paint and various types of acrylic spray paint together with stencils, brushes, rags, a saw blade and a selection of other random mark making instruments to create the image.
For those that died, by night, by day
It was but chance
One hundred years gone, in a blink
 
You feel aggrieved 
And hesitate to glance
On those that died, by night, by day
 
Scarce time's blood congealed
Can grass, can marble, can poppy wreaths enhance 
One hundred years gone, in a blink?
 
In shock you reeled 
Knocked off balance
By those that died, by night, by day.
 
Stop, consider: yield
To a diplomatic dance
One hundred years gone, in a blink,
 
Nothing reprieved, all hope felled
In the woods and fields of Aisne, 
For those that died by night, by day
One hundred years gone in a blink.
2018
Villanelle
£1,250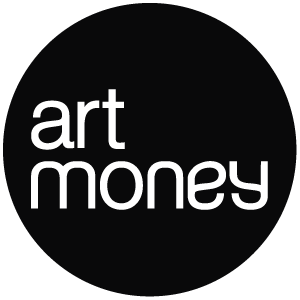 We partner with Art Money to make art more accessible.
10 payments. 10 months. No interest.
Free UK delivery
Free USA/EU delivery over £1500
Original Art Work Guarantee
Try at home
14 day return policy
The safe and timely delivery of a client's artwork is a key priority for White Court Art.
We pride ourselves on the quality of the packaging of the pictures we sell. Over 70% of our sales go to the USA. Specialist Art Insurance is included in final quote as standard.
The transport of your painting will be arranged as soon as full payment has been received and cleared. Tracking numbers will also be forwarded on to client .We endeavor to keep costs as low as possible, as a guide and dependent upon picture size courier costs are as follows:
All import duties and local taxes are the responsibility of the purchaser.
Free UK Delivery
Free EU Delivery purchases over £1500
Free USA and Canada delivery purchase over £1500
For all other regions your shipping costs are calculated at checkout
Dispatch normally within 5 working days
If for any reason you are not happy with your purchase you can return it within 14 days of receipt. This does not apply to any private commission pieces which are normally non-returnable.
In the unlikely event of damage in transit White Court Art must be informed immediately upon receipt. A full refund for the price of the work exclusive of postage and packaging costs will be made upon return. Clients are responsible for the safe return of the item in its original condition and packaging to claim a refund. We are only too happy to assist in this process and offer advice on sending the artwork back to avoid damage in transit.
With White Court Art you can have confidence in our safe and secure payment methods Payment methods.
White Court Art guarantees the authenticity of all the art work we sell giving you peace of mind for your purchase.
All the artists on our platform are fully certified.
Follow this artist
Receive email updates about this artists
We are pleased to sell works on behalf of Peter Rossiter. Peter was born in Cambridge, UK in 1950 and studied at York University & The Courtauld Institute, London. Peter's background is rooted in the global art world; his Grandfather was the German born British painter, Martin Bloch. After moving to Wales in 1990 Peter started to paint seriously, he describes his style as reflecting his environmental awareness. This can be seen in both his figurative and abstract work and in the influence of his Grandfathers approach to being an artist. Peter's work can be found in many private collections in the…