Sax Berlin is a master of many styles and this Van Goghesque portrait of JFK is both subtle and eye-catching. Shocking events are taking place in the world so it's fitting that Berlin should craft a painting using Kennedy as his subject. The man devoted his all too brief years in public service to try and negotiate the aftermath of World War II and the subsequent Cold War. It's both a tribute to the man and a plea to us all to make the world a better place,  a world fit for us to dwell in, and a world we can entrust to the next generation .
Hand ground oil paint on canvas
2022
Sax Berlin/JFK "We must labour on towards a strategy of peace"
Pursuit of Peace. JFK
£ POA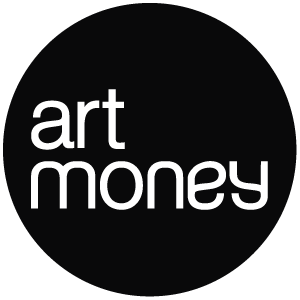 We partner with Art Money to make art more accessible.
10 payments. 10 months. No interest.
Free UK delivery
Free USA/EU delivery over £1500
Original Art Work Guarantee
Try at home
14 day return policy
The safe and timely delivery of a client's artwork is a key priority for White Court Art.
We pride ourselves on the quality of the packaging of the pictures we sell. Over 70% of our sales go to the USA. Specialist Art Insurance is included in final quote as standard.
The transport of your painting will be arranged as soon as full payment has been received and cleared. Tracking numbers will also be forwarded on to client .We endeavor to keep costs as low as possible, as a guide and dependent upon picture size courier costs are as follows:
All import duties and local taxes are the responsibility of the purchaser.
Free UK Delivery
Free EU Delivery purchases over £1500
Free USA and Canada delivery purchase over £1500
For all other regions your shipping costs are calculated at checkout
Dispatch normally within 5 working days
If for any reason you are not happy with your purchase you can return it within 14 days of receipt. This does not apply to any private commission pieces which are normally non-returnable.
In the unlikely event of damage in transit White Court Art must be informed immediately upon receipt. A full refund for the price of the work exclusive of postage and packaging costs will be made upon return. Clients are responsible for the safe return of the item in its original condition and packaging to claim a refund. We are only too happy to assist in this process and offer advice on sending the artwork back to avoid damage in transit.
With White Court Art you can have confidence in our safe and secure payment methods Payment methods.
White Court Art guarantees the authenticity of all the art work we sell giving you peace of mind for your purchase.
All the artists on our platform are fully certified.
Follow this artist
Receive email updates about this artists
We are privileged to sell works on behalf of Sax Berlin. Sax, arguably the finest exponent of 21st Century Classicism, has devoted his life to absorbing the culture of art and architecture in Europe, Asia & North America. He is undoubtedly a genius of our times and one of the great secrets of modern art. When one reviews his oeuvre, 10 distinct & separate styles emerge, displaying Berlin's mastery of his subject. In fact only Picasso has achieved this height of genius. His students and collectors call him "The Master". Berlin is a unique artist, using techniques mastered during his…