SunGlacier Project: Ap Verheggen
Ap Verheggen'Äôs DC01 (2016) is the world'Äôs first solar water sculpture. The piece, the debut installment in his ongoing SunGlacier project, incorporates water — entirely harnessed by solar-power — wood and steel to create a stunning visual commentary on water.
Exhibited first at the prestigious Museum Beelden aan Zee in the Netherlands, the piece garnered worldwide media attention. Verheggen and and his work on SunGlacier have been the subject of two New York Times articles, a Discovery Chanel highlight feature, a Reuters TV piece and a number of International TV programs.
Using red cedar as secondary material, Verheggen has created a fountain sub-structure that is both inspired by the shape of splashing water drop and 'Äì in its rough-hewn pixilated form — evokes a futuristic cityscape. DC01 is 252 cm high and 74 cm wide.
Verheggen's wider SunGlacier project focuses on the harvest of running water from atmospheric air, using only solar energy. Using art to introduce new technology, the artist is growing and empowering new audiences to be part of the climate-change debate, specifically in how it relates to growing water challenges.
Verheggen worked on DC01, the flagship of the SunGlacier project, for six years, making its debut on the art market a rare opportunity for art investors. All proceeds of the sale of the sculpture will used to finance further installments in what Verheggen calls" Art meets Science projects".
The SunGlacier series is the artist's follow-up project to cool(E)motion (2010), for which Verheggen created and airlifted two monumental sculptures onto a drifting iceberg in the North of Greenland to draw attention to the speed of climate change.
More information on: www.sunglacier.com  more images upon request.
Video link:    https://vimeo.com/190848670
2014-2016
DC01. Art Meets Science
£ POA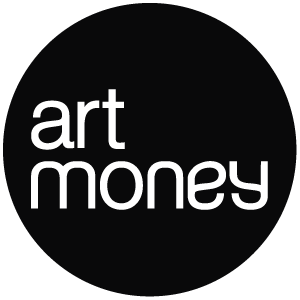 We partner with Art Money to make art more accessible.
10 payments. 10 months. No interest.
Free UK delivery
Free USA/EU delivery over £1500
Original Art Work Guarantee
Try at home
14 day return policy
The safe and timely delivery of a client's artwork is a key priority for White Court Art.
We pride ourselves on the quality of the packaging of the pictures we sell. Over 70% of our sales go to the USA. Specialist Art Insurance is included in final quote as standard.
The transport of your painting will be arranged as soon as full payment has been received and cleared. Tracking numbers will also be forwarded on to client .We endeavor to keep costs as low as possible, as a guide and dependent upon picture size courier costs are as follows:
All import duties and local taxes are the responsibility of the purchaser.
Free UK Delivery
Free EU Delivery purchases over £1500
Free USA and Canada delivery purchase over £1500
For all other regions your shipping costs are calculated at checkout
Dispatch normally within 5 working days
If for any reason you are not happy with your purchase you can return it within 14 days of receipt. This does not apply to any private commission pieces which are normally non-returnable.
In the unlikely event of damage in transit White Court Art must be informed immediately upon receipt. A full refund for the price of the work exclusive of postage and packaging costs will be made upon return. Clients are responsible for the safe return of the item in its original condition and packaging to claim a refund. We are only too happy to assist in this process and offer advice on sending the artwork back to avoid damage in transit.
With White Court Art you can have confidence in our safe and secure payment methods Payment methods.
White Court Art guarantees the authenticity of all the art work we sell giving you peace of mind for your purchase.
All the artists on our platform are fully certified.
Follow this artist
Receive email updates about this artists
Born in 1964, Ap Verheggen, Artist, Film Maker and Adventurer graduated from The Academy of Fine Art in Maastricht where he developed a passion for sculpture and film making and his work was exhibited in many prestigious art fairs.Commissions followed, including work with Moet & Chandon and a massive set of bronze sculptures for Shell headquarters in the Netherlands.Themes of nature and movement are characteristics of his work and many of his projects combine the natural world, humanity's impact and the extremes of climate change.See:- www.coolEmotion.org and www.sunglacier.com for examples of recent and current projects.