Cutting the Carbs – shedding the lbs
Statement: (Second quilt in a series of work based on self-identity).
All my life I have battled with my weight/ size problem. I have followed every diet under the sun – sometimes successfully, other times not. This series of work has been created in homage to brave dieters everywhere!
Size: h 180 x w 144cm (71 x 57in)
Technique: Technique: Improvisational cut and fused wall quilt using digitally printed heat transfer wording. Machine stitched and quilted
Materials: 100% Cotton upper, cotton filling and backing
Display requirements: sleeve attached to back of quilt allowing basic hanging from a batten.
Cutting the Carbs 'shedding the lbs
£3,250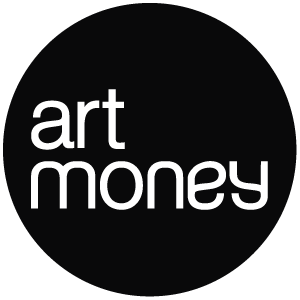 We partner with Art Money to make art more accessible.
10 payments. 10 months. No interest.
Free UK delivery
Free USA/EU delivery over £1500
Original Art Work Guarantee
Try at home
14 day return policy
The safe and timely delivery of a client's artwork is a key priority for White Court Art.
We pride ourselves on the quality of the packaging of the pictures we sell. Over 70% of our sales go to the USA. Specialist Art Insurance is included in final quote as standard.
The transport of your painting will be arranged as soon as full payment has been received and cleared. Tracking numbers will also be forwarded on to client .We endeavor to keep costs as low as possible, as a guide and dependent upon picture size courier costs are as follows:
All import duties and local taxes are the responsibility of the purchaser.
Free UK Delivery
Free EU Delivery purchases over £1500
Free USA and Canada delivery purchase over £1500
For all other regions your shipping costs are calculated at checkout
Dispatch normally within 5 working days
If for any reason you are not happy with your purchase you can return it within 14 days of receipt. This does not apply to any private commission pieces which are normally non-returnable.
In the unlikely event of damage in transit White Court Art must be informed immediately upon receipt. A full refund for the price of the work exclusive of postage and packaging costs will be made upon return. Clients are responsible for the safe return of the item in its original condition and packaging to claim a refund. We are only too happy to assist in this process and offer advice on sending the artwork back to avoid damage in transit.
With White Court Art you can have confidence in our safe and secure payment methods Payment methods.
White Court Art guarantees the authenticity of all the art work we sell giving you peace of mind for your purchase.
All the artists on our platform are fully certified.
Follow this artist
Receive email updates about this artists
We are pleased to sell works on behalf of Bethan Ash. Bethan is a professional quilt maker and teacher with a background in Fashion design. She has exhibited widely and her work has been bought by museums in the UK and USA, including the Museum of Arts and Design in New York. She is a member of the prestigious International Quilt Art Group.
Purchase Enquiry
Cutting the Carbs 'shedding the lbs