Francesca Owen is an award winning contemporary fine art painter and a former Slade graduate where she studied under some influential artists such as Dame Phyllida Barlow RA CBE, Andrew Stahl and with the help of the Euan Uglow Memorial Scholarship. 
Francesca's journey has been interesting, with work submitted to the New English Art Club and the Hampstead Arts Society, she was selected out of over 900 applicants. At the beginning of the year, Tatler magazine selected her paintings in, 'the Artist curates', section of the January, February and March issues. Francesca has been shown at the Affordable Art Fair and her work was displayed on the Kings Road in central London. Now she is a proud member of the prestigious and historic St Ives Arts Society.
It is her residency at Tremenheere Sculpture Park which has had great impact so far, spending a whole year painting in the garden culminated in her solo show, 'The Triumph of Love'.
"Surely everyone of us must have a temple- it could be yourself, your partner, children, home, garden, a place you revisit often? Anyway, I believe that we all have a temple, a solace, that is within or outside of us that we need to be with… 
And to me it exists in painting, in the making of it, the action of mixing the sticky stuff with thinners, applying it to canvas, conjuring up an image. 
It becomes something of a personal worship, between the love of the dearest things in my life and me and it comes out as paint so images of gardens, flowers and figures appear in these creations.
In time, every painting becomes part of a collection of something bigger, like an Eden, and it's made by me but to be taken away by you and it speaks of love…."  Francesca Owen
Oil on canvas in a beautiful bespoke frame, painted in an off white
2023
The Belle Flower
£4,250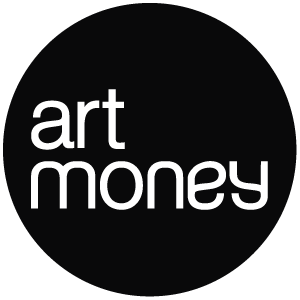 We partner with Art Money to make art more accessible.
10 payments. 10 months. No interest.
Free UK delivery
Free USA/EU delivery over £1500
Original Art Work Guarantee
Try at home
14 day return policy
The safe and timely delivery of a client's artwork is a key priority for White Court Art.
We pride ourselves on the quality of the packaging of the pictures we sell. Over 70% of our sales go to the USA. Specialist Art Insurance is included in final quote as standard.
The transport of your painting will be arranged as soon as full payment has been received and cleared. Tracking numbers will also be forwarded on to client .We endeavor to keep costs as low as possible, as a guide and dependent upon picture size courier costs are as follows:
All import duties and local taxes are the responsibility of the purchaser.
Free UK Delivery
Free EU Delivery purchases over £1500
Free USA and Canada delivery purchase over £1500
For all other regions your shipping costs are calculated at checkout
Dispatch normally within 5 working days
If for any reason you are not happy with your purchase you can return it within 14 days of receipt. This does not apply to any private commission pieces which are normally non-returnable.
In the unlikely event of damage in transit White Court Art must be informed immediately upon receipt. A full refund for the price of the work exclusive of postage and packaging costs will be made upon return. Clients are responsible for the safe return of the item in its original condition and packaging to claim a refund. We are only too happy to assist in this process and offer advice on sending the artwork back to avoid damage in transit.
With White Court Art you can have confidence in our safe and secure payment methods Payment methods.
White Court Art guarantees the authenticity of all the art work we sell giving you peace of mind for your purchase.
All the artists on our platform are fully certified.
Follow this artist
Receive email updates about this artists
We are pleased to sell paintings on behalf of Francesca Owen Francesca Owen is an award-winning painter. She studied at the Slade School of Fine Art on scholarship, under the tutorship of Phyllida Barlow RA CBE, and winning two prizes there, including the Euan Uglow Memorial Scholarship. Francesca has shown work in galleries across the country and lead talks including at Porthmeor Studios in St Ives. In teaching Francesca led two courses at St Ives School of Painting, Francesca continues to teach her own courses and has undertaken several residencies including one in SE Asia and two in Cornwall. In painting Francesca has…
You may also like
From the same Style as