Therese painted this piece in response to an experience she had whilst visiting the 6th century  St Tudno's Church on the Great Orme. She came across it by accident and found it very spiritually moving. Therese discovered later that the church was a place of pilgrimage for prayer and peace.
In her own words; "It is representative and has painted itself without much thought involved".  The painting contains, "lots of symbolism which introduced itself".
Therese is gaining a transatlantic following and works like this one show why. It's a very special, spiritual piece.
Acrylic on canvas.
2022
Heaven On Earth
£1,000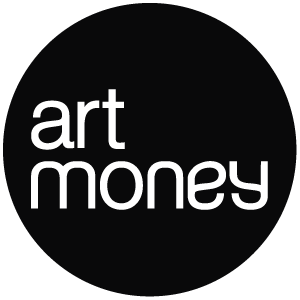 We partner with Art Money to make art more accessible.
10 payments. 10 months. No interest.
Free UK delivery
Free USA/EU delivery over £1500
Original Art Work Guarantee
Try at home
14 day return policy
The safe and timely delivery of a client's artwork is a key priority for White Court Art.
We pride ourselves on the quality of the packaging of the pictures we sell. Over 70% of our sales go to the USA. Specialist Art Insurance is included in final quote as standard.
The transport of your painting will be arranged as soon as full payment has been received and cleared. Tracking numbers will also be forwarded on to client .We endeavor to keep costs as low as possible, as a guide and dependent upon picture size courier costs are as follows:
All import duties and local taxes are the responsibility of the purchaser.
Free UK Delivery
Free EU Delivery purchases over £1500
Free USA and Canada delivery purchase over £1500
For all other regions your shipping costs are calculated at checkout
Dispatch normally within 5 working days
If for any reason you are not happy with your purchase you can return it within 14 days of receipt. This does not apply to any private commission pieces which are normally non-returnable.
In the unlikely event of damage in transit White Court Art must be informed immediately upon receipt. A full refund for the price of the work exclusive of postage and packaging costs will be made upon return. Clients are responsible for the safe return of the item in its original condition and packaging to claim a refund. We are only too happy to assist in this process and offer advice on sending the artwork back to avoid damage in transit.
With White Court Art you can have confidence in our safe and secure payment methods Payment methods.
White Court Art guarantees the authenticity of all the art work we sell giving you peace of mind for your purchase.
All the artists on our platform are fully certified.
Follow this artist
Receive email updates about this artists
We are pleased to sell works on behalf of Therese James. Therese  is a full time artist painting and exhibiting since 1993. As a member of the Naive School she works from a compulsion to recreate what she feels and sees. As a self taught naive she relies purely on an instinctive approach to her art and has developed her own style with expressive characters who inhabit the world of her paintings. Therese gets much of her inspiration from the places and literature of her native Wales and the West Country of England. She says she paints the way she paints…