Ink on 19th Century Paper
If painting, like any other language, can be considered an abstract system of signs, there must be a pictorial vocabulary and syntactical rules which communicate meaning, however subjectively. When individual expression and personal in(ter)vention subsume themselves under a principle of order, they derive a new lawfulness and new formal possibilities. His paintings are not necessarily abstractions but through figurative symbols and external references are amenable of multiple connotations, even when there may be a stated object.
The ink on paper drawings featured here play on the talismanic power of language and the written word. Neither the provenance nor the purpose of the magical processes intimated by the drawings is stated: they could be at once apotropaic charms, the means of commanding supernatural forces or a baroque red herring.
Arising from an examination of (predominantly) British prehistoric funerary monuments, his current paintings might be styled a form of anastylosis: an attempt to inflect fragments of mid-20th century painterly language with a 21st
2019
From Their Confines Called
£500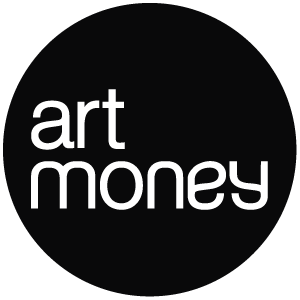 We partner with Art Money to make art more accessible.
10 payments. 10 months. No interest.
Free UK delivery
Free USA/EU delivery over £1500
Original Art Work Guarantee
Try at home
14 day return policy
The safe and timely delivery of a client's artwork is a key priority for White Court Art.
We pride ourselves on the quality of the packaging of the pictures we sell. Over 70% of our sales go to the USA. Specialist Art Insurance is included in final quote as standard.
The transport of your painting will be arranged as soon as full payment has been received and cleared. Tracking numbers will also be forwarded on to client .We endeavor to keep costs as low as possible, as a guide and dependent upon picture size courier costs are as follows:
All import duties and local taxes are the responsibility of the purchaser.
Free UK Delivery
Free EU Delivery purchases over £1500
Free USA and Canada delivery purchase over £1500
For all other regions your shipping costs are calculated at checkout
Dispatch normally within 5 working days
If for any reason you are not happy with your purchase you can return it within 14 days of receipt. This does not apply to any private commission pieces which are normally non-returnable.
In the unlikely event of damage in transit White Court Art must be informed immediately upon receipt. A full refund for the price of the work exclusive of postage and packaging costs will be made upon return. Clients are responsible for the safe return of the item in its original condition and packaging to claim a refund. We are only too happy to assist in this process and offer advice on sending the artwork back to avoid damage in transit.
With White Court Art you can have confidence in our safe and secure payment methods Payment methods.
White Court Art guarantees the authenticity of all the art work we sell giving you peace of mind for your purchase.
All the artists on our platform are fully certified.
Follow this artist
Receive email updates about this artists
Born in Leicestershire in 1960, Wayne Summers attended King Edward VI Grammar School, Stratford-upon-Avon before studying Art & Drama at the West London Institute and Visual Studies at Oxford Polytechnic (now Oxford Brookes). He has since lived on the North Staffordshire moors, in Bristol, Rotterdam and London and is currently based in the Welsh Marches. For the past 30 years he has worked primarily as a graphic designer whilst continuing to paint. In 2011 he mounted his first solo show in over 20 years at Llanover Hall Arts Centre, Cardiff. He was also invited to show work as part of…
Purchase Enquiry
From Their Confines Called