'Midnight Roses'

Acrylic and plaster paste on canvas

71×91 cmFirst the canvas is primed with gesso, and several layers of the base coat are applied. When I am satisfied that there is enough depth to the colour, I start to sculpt the actual roses onto the painted canvas using a flexible plaster paste. The sculpted roses are then primed individually with gesso and painted with high-quality, heavy-body acrylic paint. The resulting relief has a highly 3-dimensional feel.

I am a lover of the old English roses, mainly of French origin, with their mesmerizing colours, ranging from pinks through to purple shades. And their scent, of course, is intoxicating, most especially when they are ramblers and hang in laden cascades. I have grown these roses over the years in abundance in my various gardens.

This painting is on canvas and does not necessarily require framing.
The painting has several coats of a mat varnish for UV and dirt protection.
It is signed and dated on the back.
2020
Midnight Roses
£1,250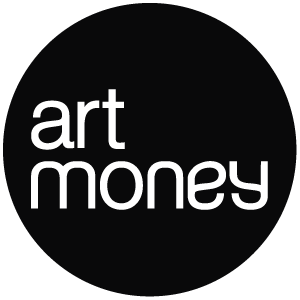 We partner with Art Money to make art more accessible.
10 payments. 10 months. No interest.
Free UK delivery
Free USA/EU delivery over £1500
Original Art Work Guarantee
Try at home
14 day return policy
The safe and timely delivery of a client's artwork is a key priority for White Court Art.
We pride ourselves on the quality of the packaging of the pictures we sell. Over 70% of our sales go to the USA. Specialist Art Insurance is included in final quote as standard.
The transport of your painting will be arranged as soon as full payment has been received and cleared. Tracking numbers will also be forwarded on to client .We endeavor to keep costs as low as possible, as a guide and dependent upon picture size courier costs are as follows:
All import duties and local taxes are the responsibility of the purchaser.
Free UK Delivery
Free EU Delivery purchases over £1500
Free USA and Canada delivery purchase over £1500
For all other regions your shipping costs are calculated at checkout
Dispatch normally within 5 working days
If for any reason you are not happy with your purchase you can return it within 14 days of receipt. This does not apply to any private commission pieces which are normally non-returnable.
In the unlikely event of damage in transit White Court Art must be informed immediately upon receipt. A full refund for the price of the work exclusive of postage and packaging costs will be made upon return. Clients are responsible for the safe return of the item in its original condition and packaging to claim a refund. We are only too happy to assist in this process and offer advice on sending the artwork back to avoid damage in transit.
With White Court Art you can have confidence in our safe and secure payment methods Payment methods.
White Court Art guarantees the authenticity of all the art work we sell giving you peace of mind for your purchase.
All the artists on our platform are fully certified.
Follow this artist
Receive email updates about this artists
We are pleased to sell paintings on behalf of Carolyn Miller Carolyn was born in 1941 in Scotland where her father was a British naval officer and submarine commander. Having shown creative and artistic talent in early years, she was educated at Elmhurst theatrical school near Camberley, Surrey. She then worked in the theatre in London, Paris and Singapore as a dancer and comedienne (with, amongst others, Bob Monkhouse, Dickey Henderson and Benny Hill), before becoming a model in the early 1960s. After that she ran a dress design business in London, manufacturing and selling designer dresses to the pop…