Oil on canvas. Signed. Excellent condition
Juliette Paull has created a new collection of abstracted paintings that will fill Kestle Barton with a fluid sense of depth and dynamics this June. In her new work Paull uses paint, and the activity of painting, to explore her ongoing interest in the 'unspoken' – depicting internal landscapes and various elements of (human) nature.
"Elemental Truths deals with cycles, growth and change internally and externally. The paintings develop intuitively, always as a group so they form a dialogue together- they tend to fight with each other until a harmony is achieved. What lies at the core of my work is a desire to express things that cannot be described in words. My aim as an artist is to create work that is raw, honest and straight from the heart." Juliette Paull 2011
Paull's painting technique includes several layers of paint, applied and stripped back to produce a final image. The process demands that many paintings are developed simultaneously as sufficient time is needed between layers. Through this method a 'body of work' emerges that features individual works of art, while also creating a comprehensive thesis that marks the emotive journey the artist has taken in exploring a particular theme.
Morning Haze
£3,250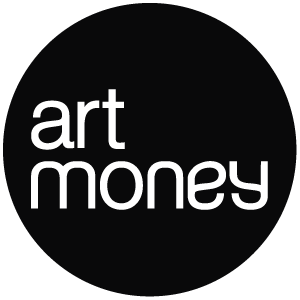 We partner with Art Money to make art more accessible.
10 payments. 10 months. No interest.
Free UK delivery
Free USA/EU delivery over £1500
Original Art Work Guarantee
Try at home
14 day return policy
The safe and timely delivery of a client's artwork is a key priority for White Court Art.
We pride ourselves on the quality of the packaging of the pictures we sell. Over 70% of our sales go to the USA. Specialist Art Insurance is included in final quote as standard.
The transport of your painting will be arranged as soon as full payment has been received and cleared. Tracking numbers will also be forwarded on to client .We endeavor to keep costs as low as possible, as a guide and dependent upon picture size courier costs are as follows:
All import duties and local taxes are the responsibility of the purchaser.
Free UK Delivery
Free EU Delivery purchases over £1500
Free USA and Canada delivery purchase over £1500
For all other regions your shipping costs are calculated at checkout
Dispatch normally within 5 working days
If for any reason you are not happy with your purchase you can return it within 14 days of receipt. This does not apply to any private commission pieces which are normally non-returnable.
In the unlikely event of damage in transit White Court Art must be informed immediately upon receipt. A full refund for the price of the work exclusive of postage and packaging costs will be made upon return. Clients are responsible for the safe return of the item in its original condition and packaging to claim a refund. We are only too happy to assist in this process and offer advice on sending the artwork back to avoid damage in transit.
With White Court Art you can have confidence in our safe and secure payment methods Payment methods.
White Court Art guarantees the authenticity of all the art work we sell giving you peace of mind for your purchase.
All the artists on our platform are fully certified.
Follow this artist
Receive email updates about this artists
Born 1983 Juliette Paull is a gestural abstract artist known for creating highly evocative compositions powered by strong yet subtle brushstrokes. Precariously balanced between abstraction and figuration, Paull's paintings engage with both the visceral and the sublime through gesture and scale. Drawing inspiration from Romanticism and explorations of the sublime in the eighteenth century, Paull opens a personal dialogue between a historical aesthetic and the dramatic landscape of West Cornwall England where she lives. 2005-7 – Falmouth School of Art BA (Hon's) Fine Art 2002-4 – Glasgow School of Art BA (Hon's) Fine Art