A really exciting day out for the people going to the docks to get a behind the scenes look at an environment that's usually out of bounds. The feeling of suppressed excitement is quite palpable, not only in the demeanour of the visitors, but also in the dockworkers who seem  proud to show off where they spend the greater part of their days. The boats are bedecked with flags, the machinery is working and there's a real party atmosphere in this lovely Stafford scene.
CONDITION
In excellent condition, gallery framed and ready to hang. Oil on canvas
We're confident our prices represent the best value on every work. If not, let us know and we'll see what we can do. 
PROVENANCE
Purchased by us directly from the artist.
 
2006
Open Day At The Docks
£ POA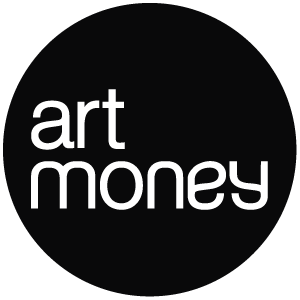 We partner with Art Money to make art more accessible.
10 payments. 10 months. No interest.
Free UK delivery
Free USA/EU delivery over £1500
Original Art Work Guarantee
Try at home
14 day return policy
The safe and timely delivery of a client's artwork is a key priority for White Court Art.
We pride ourselves on the quality of the packaging of the pictures we sell. Over 70% of our sales go to the USA. Specialist Art Insurance is included in final quote as standard.
The transport of your painting will be arranged as soon as full payment has been received and cleared. Tracking numbers will also be forwarded on to client .We endeavor to keep costs as low as possible, as a guide and dependent upon picture size courier costs are as follows:
All import duties and local taxes are the responsibility of the purchaser.
Free UK Delivery
Free EU Delivery purchases over £1500
Free USA and Canada delivery purchase over £1500
For all other regions your shipping costs are calculated at checkout
Dispatch normally within 5 working days
If for any reason you are not happy with your purchase you can return it within 14 days of receipt. This does not apply to any private commission pieces which are normally non-returnable.
In the unlikely event of damage in transit White Court Art must be informed immediately upon receipt. A full refund for the price of the work exclusive of postage and packaging costs will be made upon return. Clients are responsible for the safe return of the item in its original condition and packaging to claim a refund. We are only too happy to assist in this process and offer advice on sending the artwork back to avoid damage in transit.
With White Court Art you can have confidence in our safe and secure payment methods Payment methods.
White Court Art guarantees the authenticity of all the art work we sell giving you peace of mind for your purchase.
All the artists on our platform are fully certified.
Follow this artist
Receive email updates about this artists
Simeon Stafford was born in Dukinfield (a small northern town bordering the Pennines) in 1959. As a young artist, his landscapes were similar to the gritty northern landscapes of L.S.Lowry and other northern English artists. At the age of 14, Stafford met L.S Lowry who encouraged him to paint.  Simeon moved to Cornwall in 1996, where he met the artists Terry Frost & Patrick Heron. Thus his northern roots fused with the influence of colour & light from Frost & Heron and the magnetism of West Penwith to create an expressionism within his work which is both powerful and alluring.…